SUBAQUATIC LED PROJECTORS FOR SWIMMING POOLS AND OUTDOORS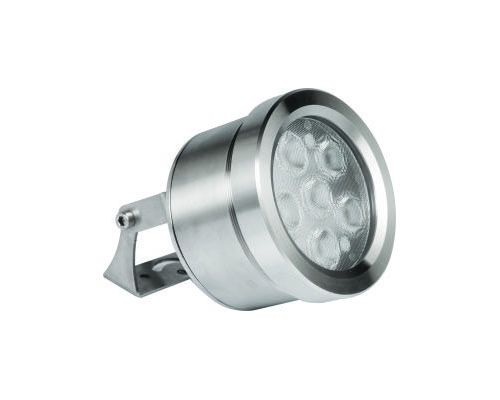 The elegance and style of the stainless steel guarantee the value in time.
We can offer you a wide range of LED lamps and spotlights for swimming pools and outdoor IP 68 in both ABS and INOX 316L.
Our models come in several versions of power and colors ranging from pure white to RGB (red green blue) through several solid colors.
OUR ASSET : 
personnalization
We customize the opening angle of the lenses according to your needs.
We adapt the powers of LEDs to your needs
We are able to manufacture (minimum number to be defined) customized models.
AL SPAR56 TH  LED PAR56 BULB
Thermal resin cooling body
The high resistant special glass towards U.V and impact
The high resistant towards pool's chemicals
Do not occur the corrosion because of water
The long life and high light
IP68 class III 12V
1 year guarantee
Patented product
White and warm white 32 W 3200 lumen
White and warm white 50 Watt 5000 lumen
Blue 32 W 1800 lumen
Bleu 50 Watt 3000 lumen
RGB (red, green et blue) 30 or 50 Watt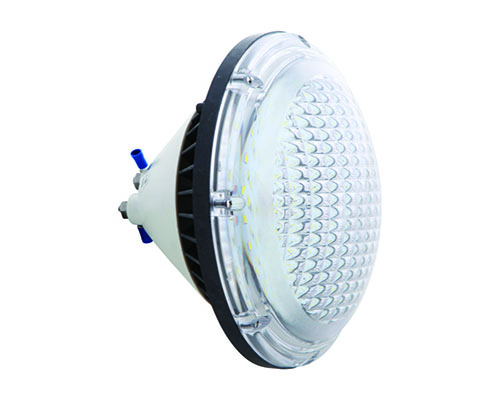 AL SPAR56 ALU LED PAR56 BULB
Aluminium cooling body
Special plating on the aluminium part according to corrosion
The high resistant special glass towards U.V and impact
The long life and high light
IP68 class III 12V
1 year guarantee
Patented product
White and warm white 32 W 3200 lumen
White and warm white 50 Watt 5000 lumen
Blue 32 W 1800 lumen
Bleu 50 Watt 3000 lumen
RGB (red, green et blue) 30 or 50 Watt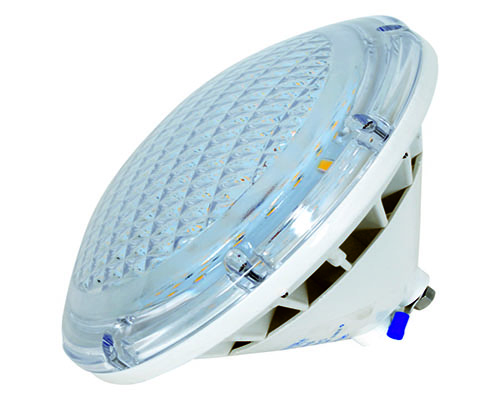 AL 4065 Projector for walls and steps
The pool and pool's step lighting
Thermal resin cooling body
The high resistant special glass and chemicals
The long life and high ligh
IP68 class III 12V
1 year guarantee
Patented product
White and warm white 15 W 1500 lumen
Blue 15 W 1000 lumen
RGB (red, green et blue) en 9 Watt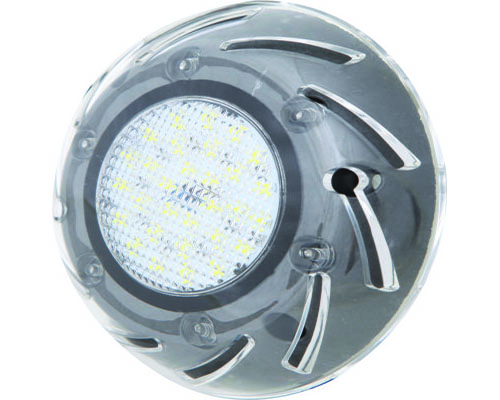 AL 4055 ABS ABS Flat full projector
Aluminium cooling body
ABS cover
Special plating on the aluminium part according to corrosion
IP68 class III 12V
1 year guarantee
Patented product
White and warm white 32 W 3200 lumen
White and warm white 50 Watt 5000 lumen
Blue 32 W 1800 lumen
Bleu 50 Watt 3000 lumen
RGB (red, green et blue) 30 or 50 Watt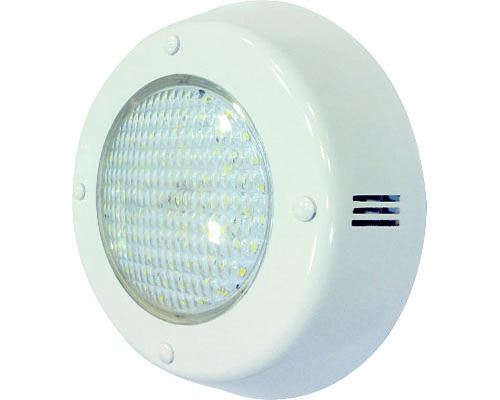 AL 4055 Inox Inox Flat full projector
316 Quality stainless steel cover
Aluminium cooling body
Special plating on the aluminium part according to corrosion
IP68 class III 12V
1 year guarantee
Patented product
White and warm white 32 W 3200 lumen
White and warm white 50 Watt 5000 lumen
Blue 32 W 1800 lumen
Bleu 50 Watt 3000 lumen
RGB (red, green et blue) 30 or 50 Watt
AL 4045 Projector with niche (without bulb )
Flush mount
ABS cover
Chrome plating on the chrome cover
Aisi 316 stainless steel cover
All gaskets silicon
ABS white cover
ABS chrome cover
Inox 316 cover
AL 3095 Inox Inox full LED projector for PVC pipe
316 Quality stainless steel body
Tempered glass
IP68 class III 12V
Flush mount according to standart 32 mm pipes
White 1 W 100 lumen
Warm white 1 W 100 lumen
Blue 1 W 100 lumen
Ambergis 1 W 100 lumen
Red 1 W 100 lumen
Green 1 W 100 lumen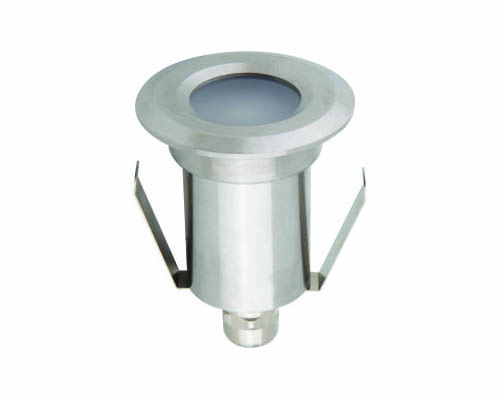 AL 3085 Inox Inox full LED projector for PVC pipe
316 Quality stainless steel body
Tempered glass
IP68 class III 12V
Flush mount according to standart 66 mm pipes
RGB coulour is four cable
White 3 W 300 lumen
Warm white 3 W 300 lumen
Blue 3 W 300 lumen
Ambergis 3 W 300 lumen
Red 3W 300 lumen
Green 3 W 300 lumen
RGB (red, green et blue) 3 Watt 300 lumen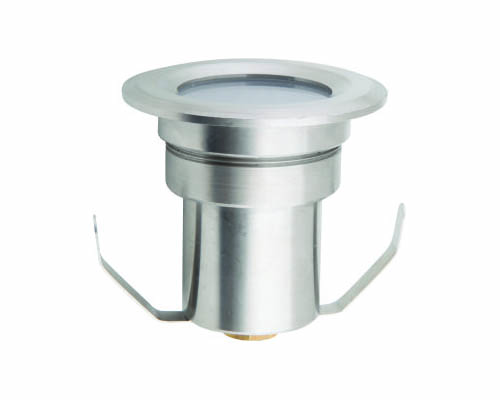 AL 2031 Inox Inox projector on foot
316 Quality stainless steel body
Tempered glass
IP68 class III 12V
Surface mounted
RGB coulour is four cable
White 1 W 100 lumen
Warm white 1 W 100 lumen
Blue 1 W 100 lumen
Ambergis 1 W 100 lumen
Red 1 W 100 lumen
Green 1 W 100 lumen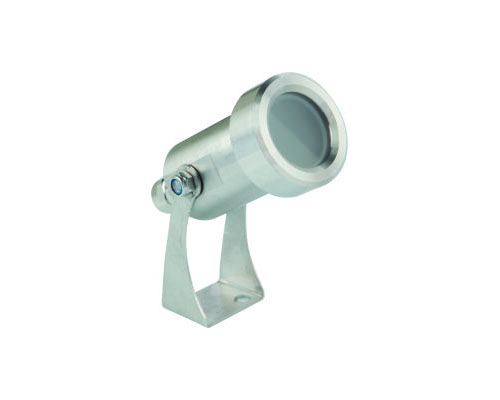 AL 2041 Ino Projecteur complet en inox à pied
316 Quality stainless steel body
Tempered glass
IP68 class III 12V
Surface mounted
RGB coulour is four cable
White 3 W 300 lumen
Warm white 3 W 300 lumen
Blue 3 W 300 lumen
Ambergis 3 W 300 lumen
Red 3W 300 lumen
Green 3 W 300 lumen
RGB (red, green et blue) 3 Watt 300 lumen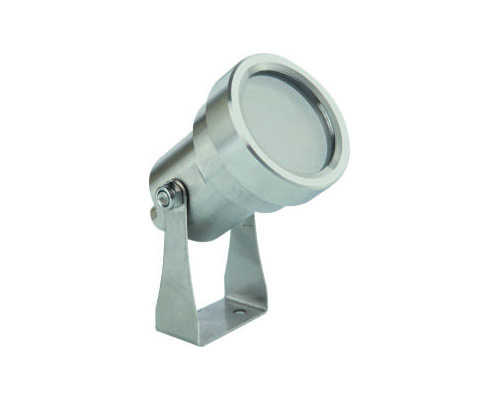 AL 2051 Inox Inox projector on foot
316 Quality stainless steel body
Tempered glass
IP68 class III 12V
Surface mounted
RGB coulour is four cable
White 6 W 600 lumen
Warm white 6 W 600 lumen
Blue 6 W 600 lumen
Ambergis 6 W 600 lumen
Red 6 W 600 lumen
Green 6 W 600 lumen
RGB (red, green et blue) 6 Watt 600 lumen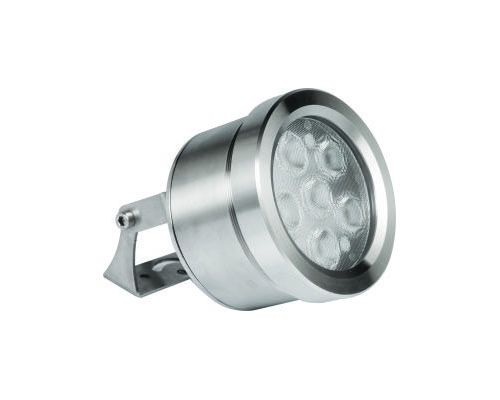 AL 4021 N66 N66 full Projector on foot
N66 body
Tempered glass
IP68 class III 12V
Surface mounted
RGB coulour is four cable
White 6 W 600 lumen
Warm white 6 W 600 lumen
Blue 6 W 600 lumen
Ambergis 6 W 600 lumen
Red 6 W 600 lumen
Green 6 W 600 lumen
RGB (red, green et blue) 6 Watt 600 lumen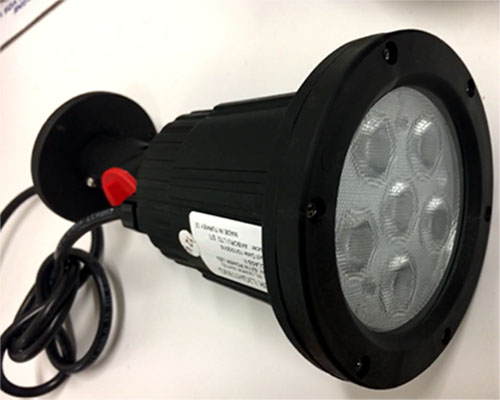 AL S3625 Inox projector on foot
316 Quality stainless steel body
Tempered glass
IP68 class III 12V
Surface mounted
RGB coulour is four cable
White 12 W 1200 lumen
Warm white 12 W 1200 lumen
Blue 12 W 1200 lumen
Ambergis 12 W 1200 lumen
Red 12 W 1200 lumen
Green 12 W 1200 lumen
RGB (red, green et blue) 12 Watt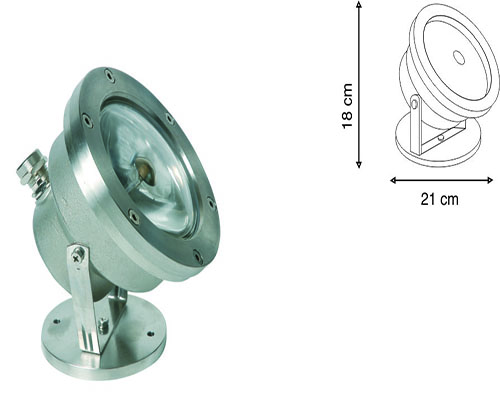 AL S3625FM Full projector with niche
316 Quality stainless steel body
316 Stainless steel frame
Special plating aluminium case
IP68 class III 12V
Flush mounted
RGB coulour is four cable
White 12 W 1200 lumen
Warm white 12 W 1200 lumen
Blue 12 W 1200 lumen
Ambergis 12 W 1200 lumen
Red 12 W 1200 lumen
Green 12 W 1200 lumen
RGB (red, Green et blue) 12 Watt